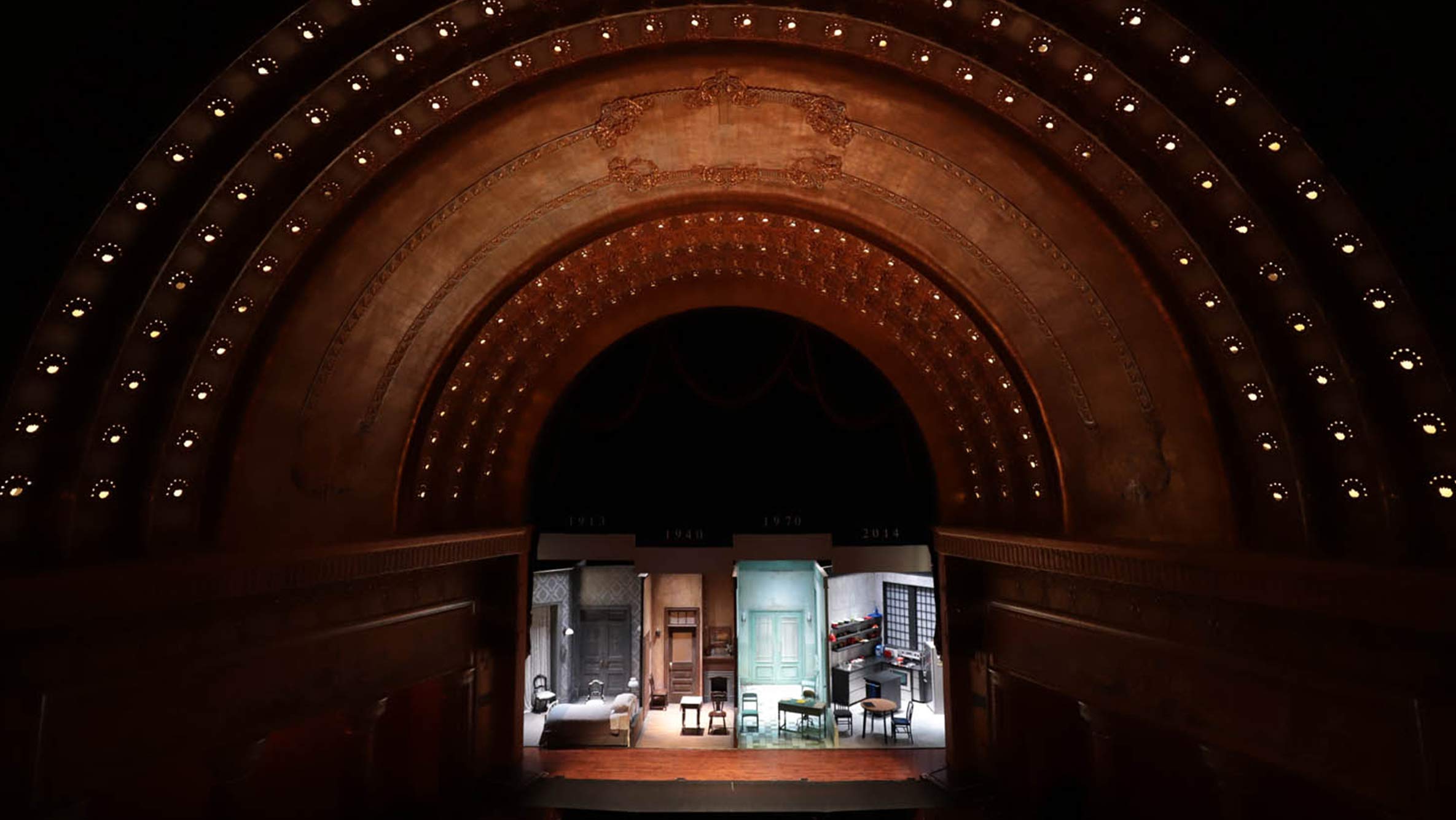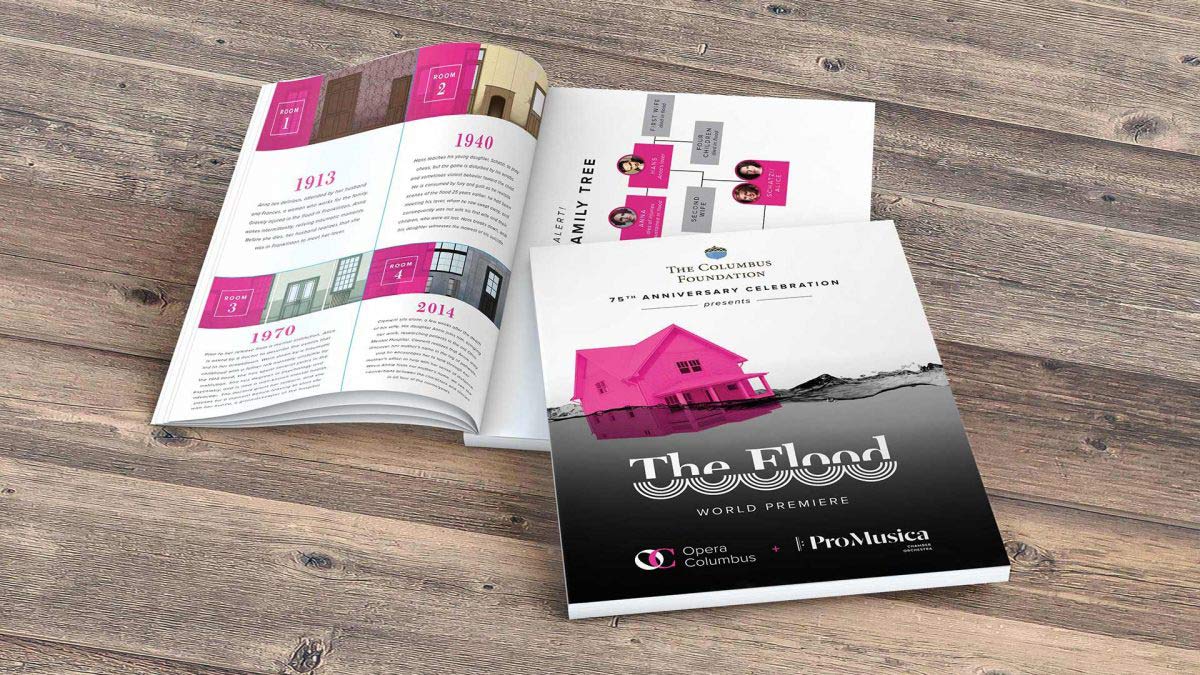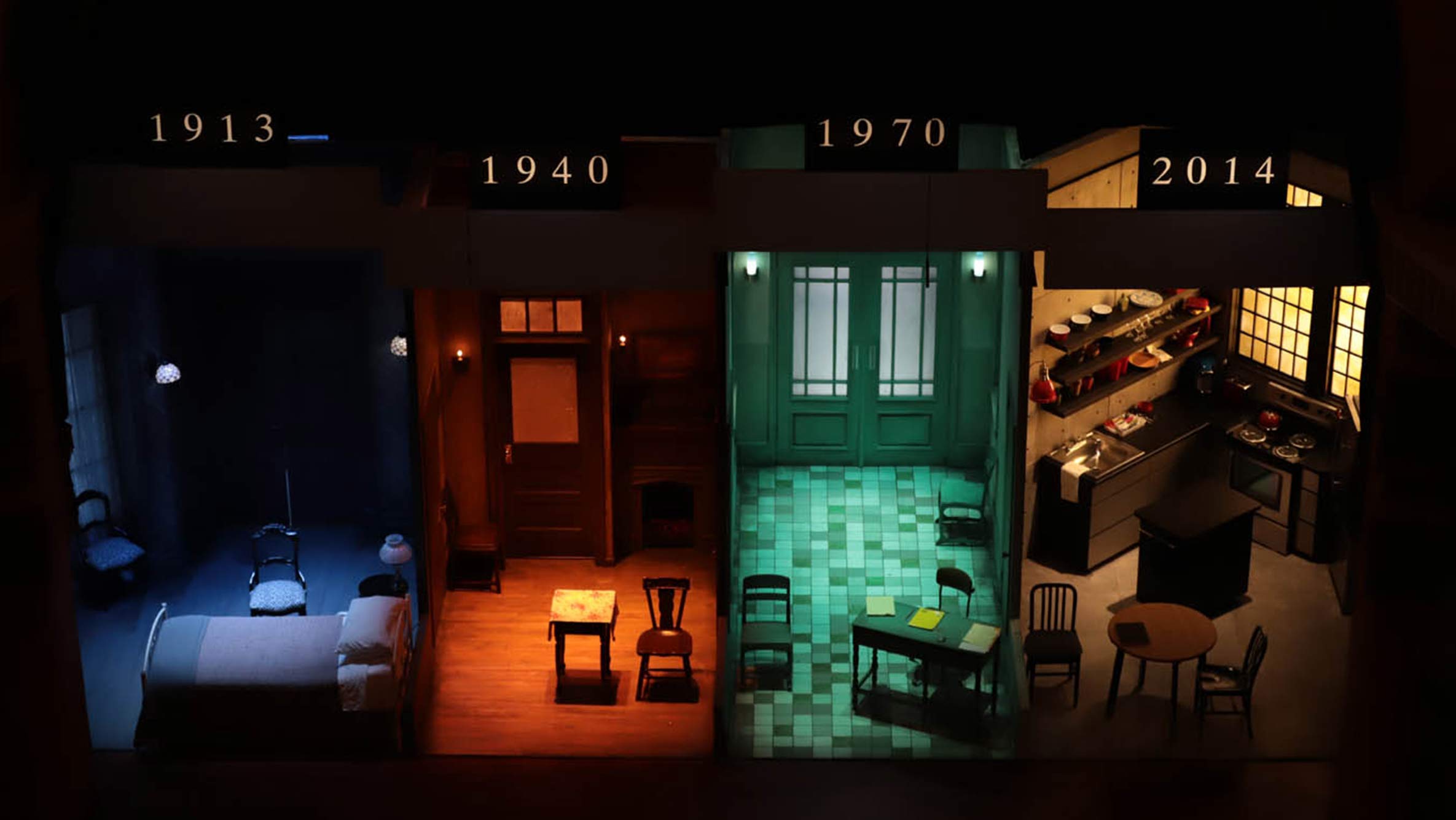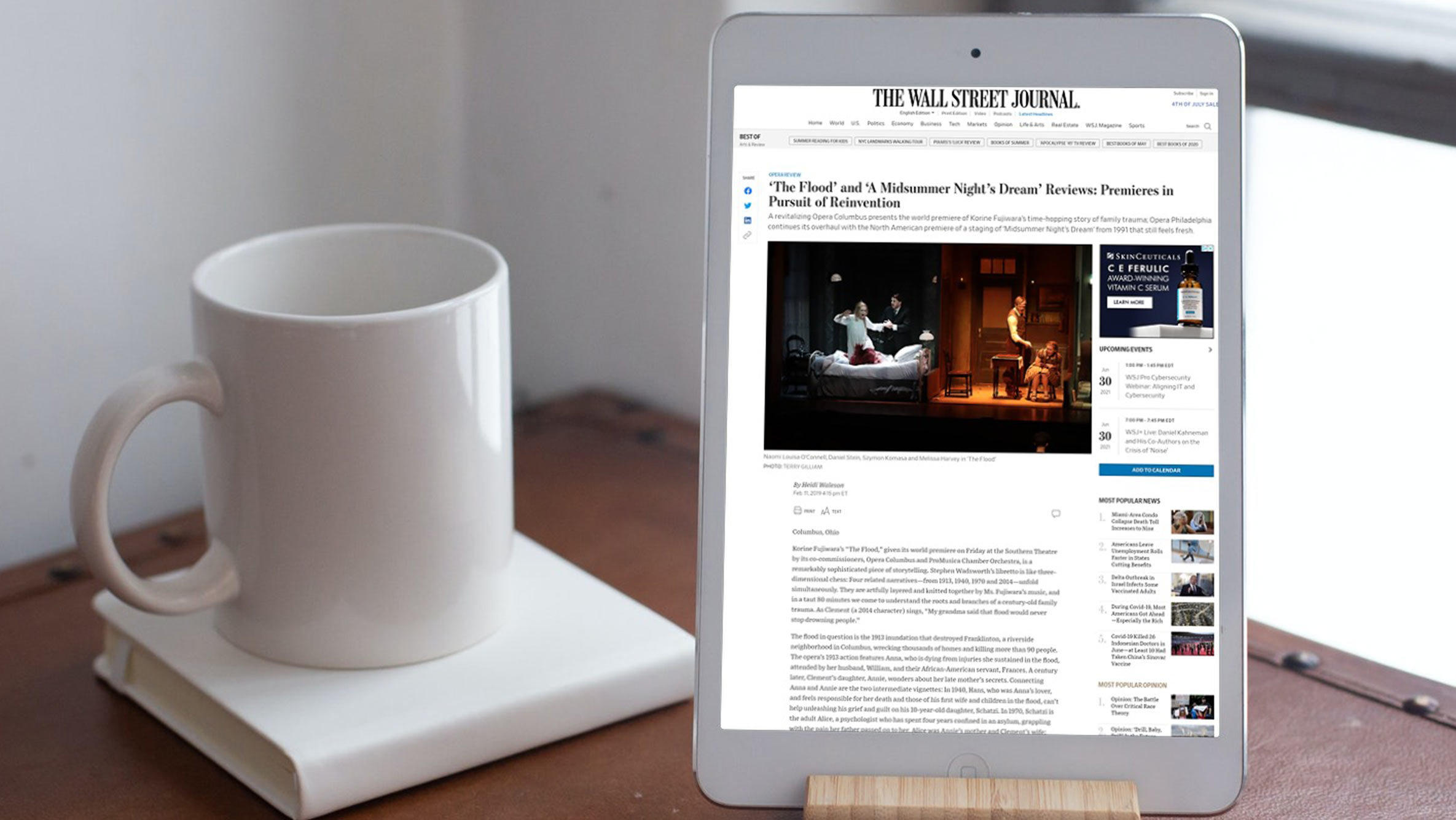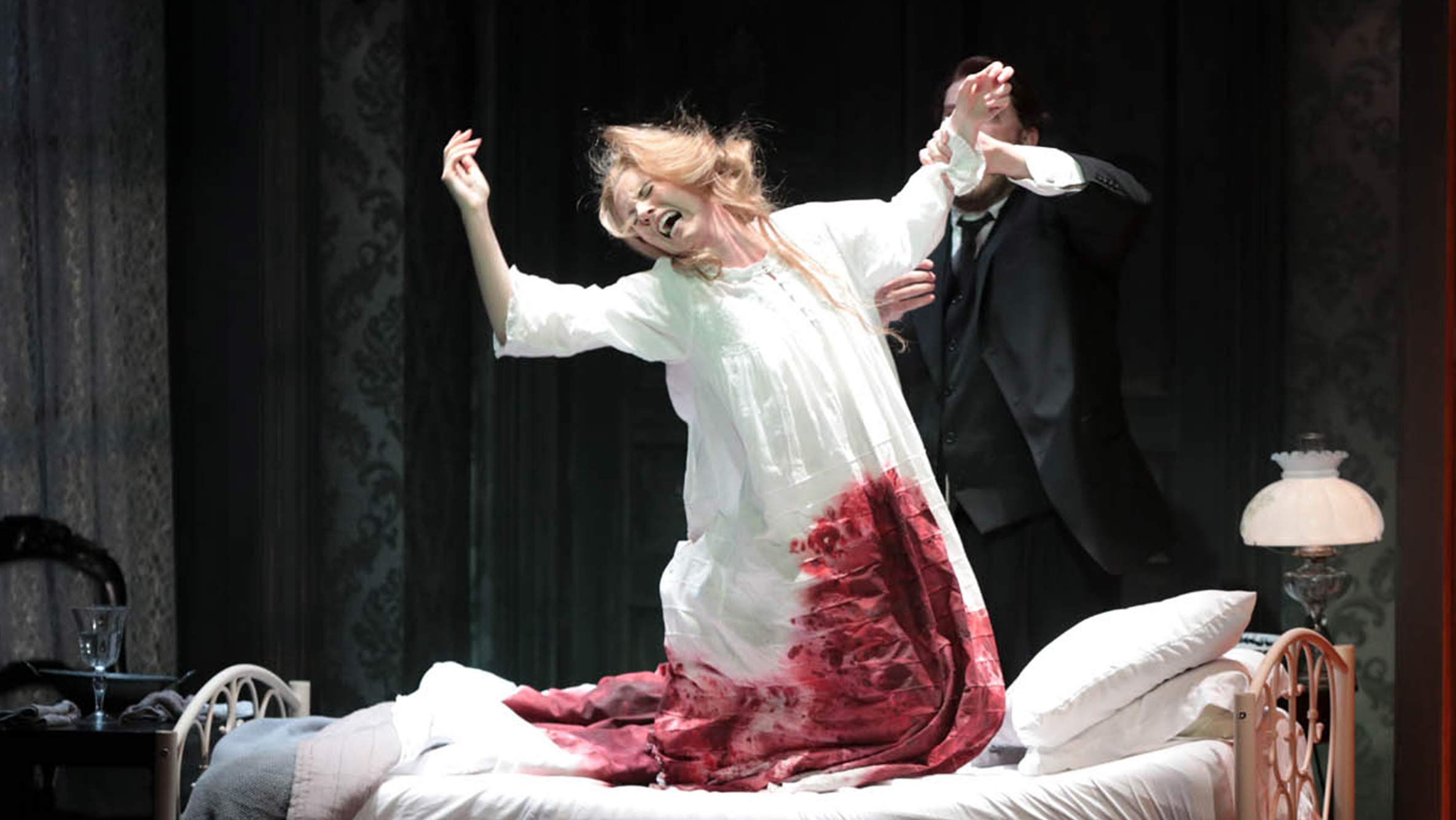 World Premiere of The Flood
Opera Columbus produced the largest show of the 2018-2019 season, The Flood – a collaboration with ProMusica Chamber Orchestra, and a world-premiere Opera based on the historic Great Flood of 1913 in Columbus.
In a change from the organization's history of print marketing, 95% of this production was marketed through digital platforms. We even advertised for our production on The Weather Channel, bringing in a lot of traffic with our 'flood' advertising. We received national media attention with an article in the Wall Street Journal, as well as numerous other nationwide publications.
As a result of our promotion efforts, this production ended with three sold-out performances of this World Premiere event.
DATE: WINTER 2019
CLIENT: OPERA COLUMBUS
CATEGORIES: PROMOTION, DIGITAL STRATEGY

95% of the production was advertised on digital outlets only.
Record high ticket sales for the company as a whole with almost 3 sold out nights of performances.