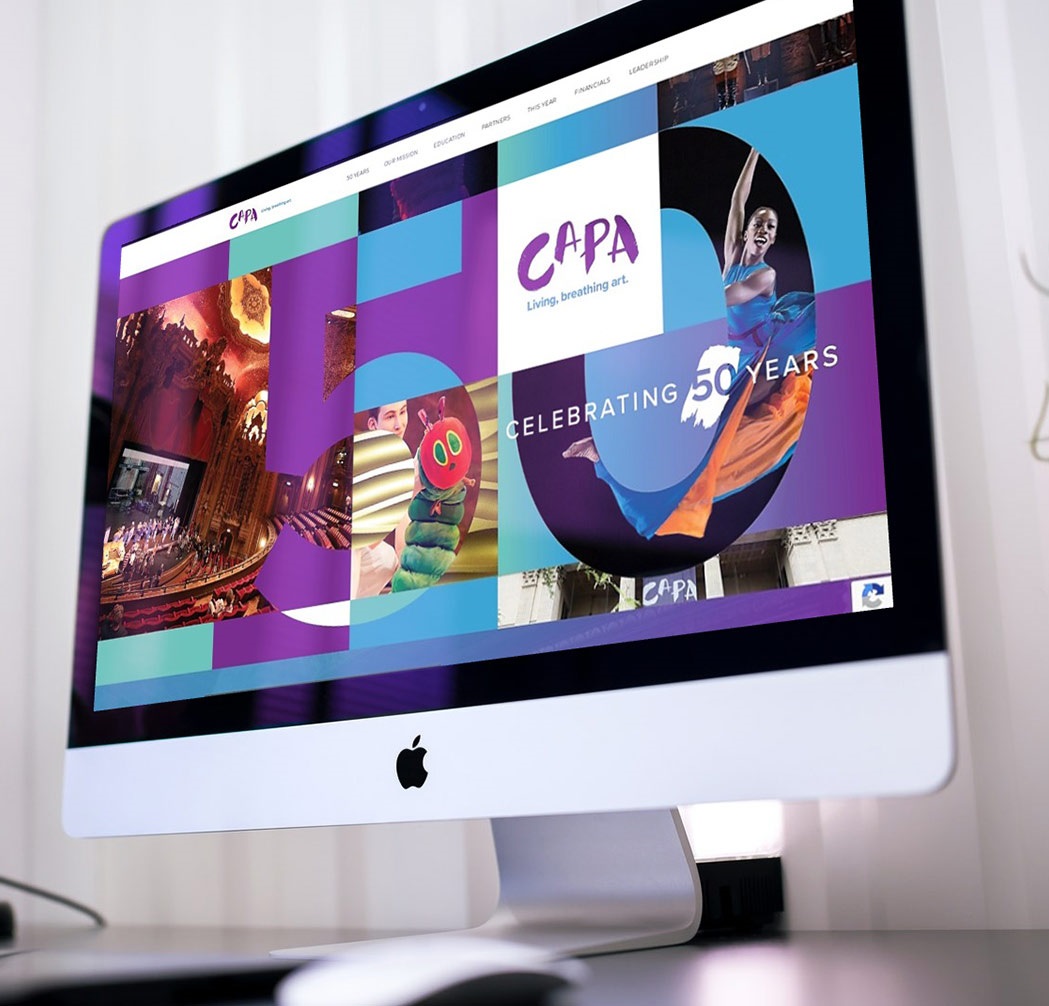 Digital Annual Reports – CAPA
CAPA's Digital Annual Reports were a change from their historically-printed Annual Reports. These new digital reports integrate live animations, embedded videos, live stats, and links to view additional content i one place; this information has been shared widely with CAPA's patrons and key stakeholders.
Since implementation, this has become an annual production item in lieu of a mass-printed brochure.
VIEW 2018-19 REPORT
VIEW 2019-20 REPORT
DATE: 2018-PRESENT
CLIENT: CAPA
CATEGORIES: WEB DEVELOPMENT, DESIGN