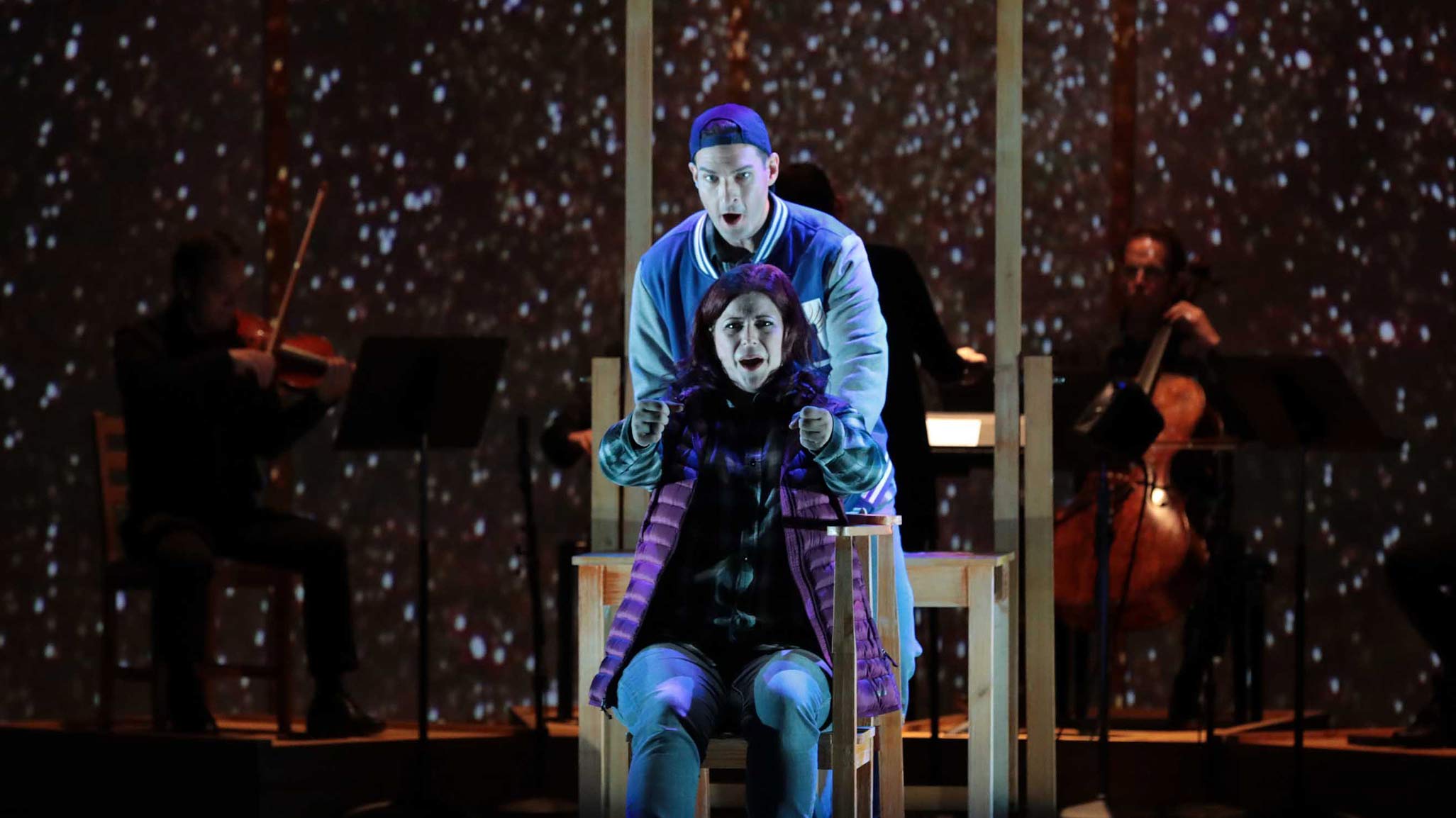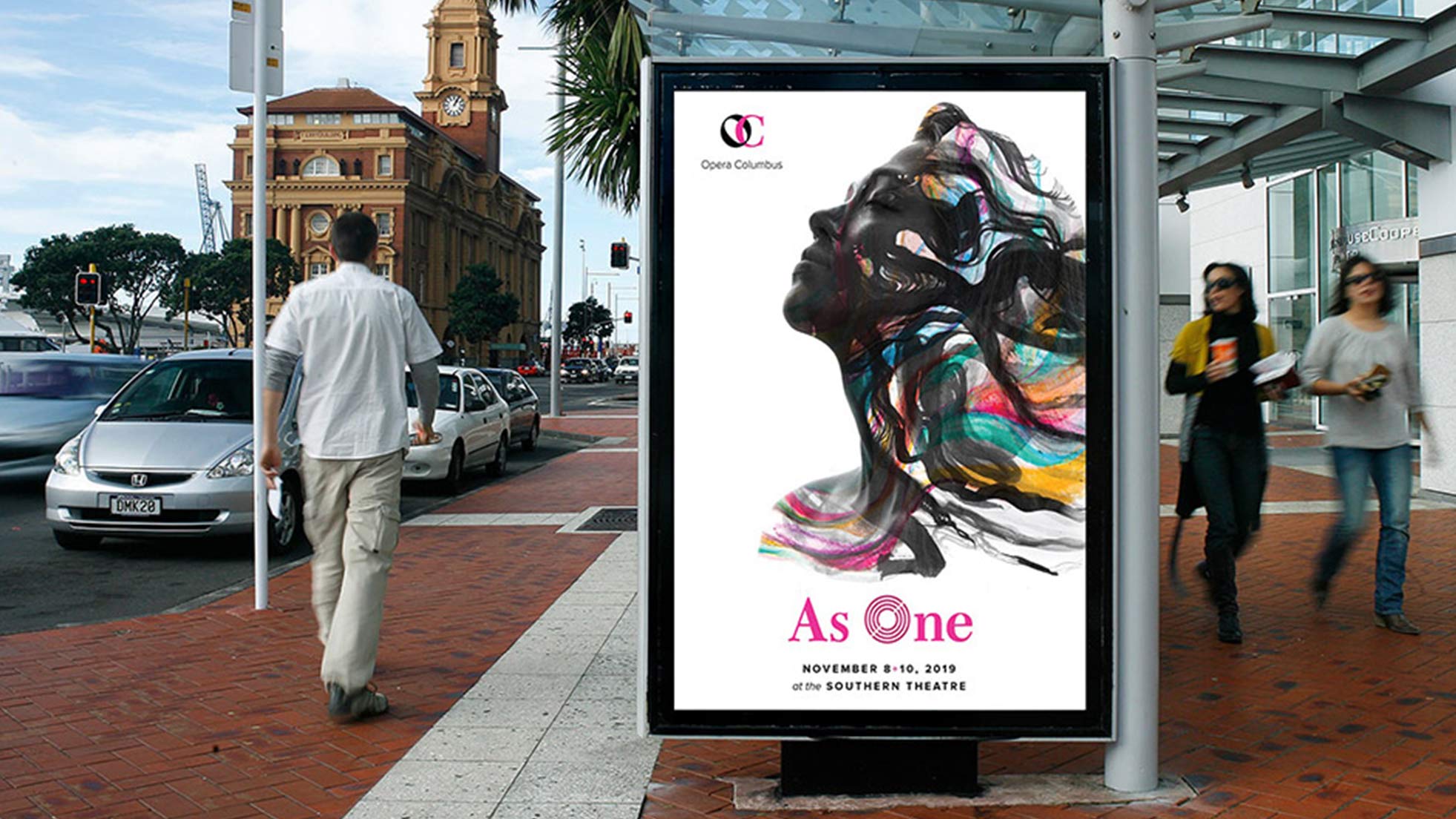 I led the concept, marketing, and development of a cutting edge show, As One. A new opera, As One is a compelling and thought-provoking story about Hannah, a transgender woman, as she endeavors to resolve the discord between herself and the outside world.
Working on As One was a huge passion for me. I was involved in almost every aspect of this show, from art direction, to media training, to promotion, and more. Before production and planning began, I brought on Gender Youphoria, a Strategic Media Consulting firm for authentic transgender narratives. They assisted with art direction and the language surrounding the production.
For all team members, it was imperative that everyone involved, from the stage manager to our publicity team, knew the best way to talk about this show to the public. The goal? To make sure that they were sharing a true and inclusive storyline that would both educate and inspire the larger Columbus audience.
Marketing the show was also a great gift. We had the opportunity to sit down with several transgender residents in Columbus to talk about their story. We wanted to make sure that while we were telling the story of Hannah on stage, that our audience knew that there isn't just one transgender story – everyone has their own As One moment in their lives. These stories were spread on social media to help increase awareness and support of inclusivity in the arts.
DATE: FALL 2019
CLIENT: OPERA COLUMBUS
CATEGORIES: PROMOTION, DIGITAL STRATEGY
Commissioned Documentary
Opera Columbus commissioned a documentary by a local filmmaker, who interviewed these residents on camera. The finished product, titled "Visibili-T" was screened after each performance, as well as at a special Community Conversation held between performances, featuring a talk-back with participants in the film.

Helped train Opera Columbus staff, the Board of Directors, and our PR team on the correct way to talk about transgender issues within the community and on the news.

Brought in and collaborated with a Transgender Media Consulting organization.

Collaborated with Fifth Third Bank to organize Opera Columbus' involvement in Columbus PRIDE 2019, featuring this production.